This post is a little dated, I've  been busy with school and what not, but here it goes.
It was valentimes day. I cooked a meal fit for royalty, and made my woman a queen for a day.
I pan fried some chicken picatta, marinated some mushrooms, onions, and heirloom tomatoes, and brought it all in on a bed of angel hair pasta drenched in lemon and garlic butter. The kicker? Ahh yes, some shrimp brochettes, or as i call them, bacon wrapped, butterflied shrimp, stuffed with cheese-filled jalapenos.
The meal took me about 2 hours to make, 10 minutes to eat, and 24 hours to pass.
I washed it down with some cheap champagne.
Happy Steak and BJ day (coming up soon huh?)
Before: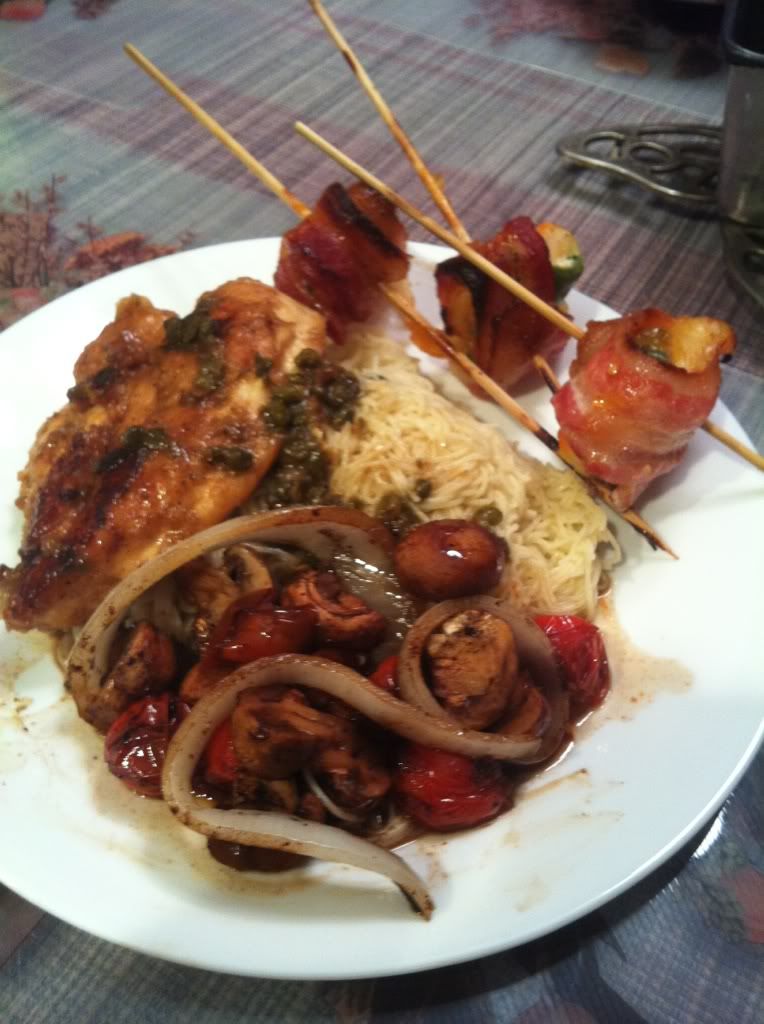 After: (Note the heart like shape!)
7/10 Wipes - for style.